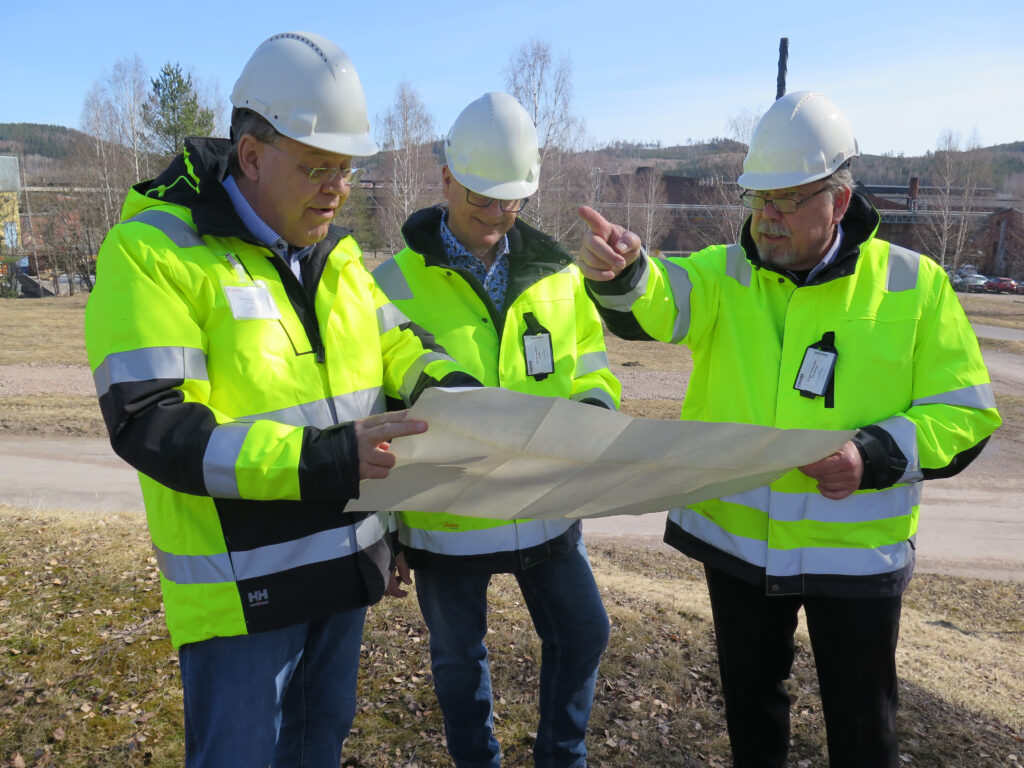 We intend to produce fossil-free sponge iron with
negative carbon dioxide emissions
The first installation of 50,000 tonnes per year will be built in Hofors with a planned start in 2026.
FerroSilva's business concept is based on using residue from the forest industry that is gasified into a biogenic syngas to reduce high-value iron ore pellets to sponge iron, known as DRI. The resulting carbon dioxide is captured and sold to become products or fuels that would otherwise require fossil fuels. In this way, FerroSilva creates a so-called carbon sink.

There are three gas-based options for reducing ore to DRI: 1) reformed natural gas, 2) hydrogen and 3) biogenic syngas. The reformed natural gas and biogenic syngas have the same composition and behave identically in a reduction shaft. If the carbon dioxide is captured in the natural gas case it has close to zero emissions, like the hydrogen option, while if biogenic carbon dioxide is captured, it becomes a carbon sink. The cost calculation with varying energy prices conducted in the FerroSilva feasibility study shows that the FerroSilva process is competitive with other gas alternatives at medium natural gas prices and normal electricity prices.

A life cycle analysis of the process according to ISO 14044 shows that the potential carbon reduction is 845 kg of carbon dioxide per tonne of steel from DRI. Other impact factors were also studied in the LCA and the results are published.

The FerroSilva process is based on established industrial technology for biomass gasification and pellet reduction in a reduction shaft of the same type used for reformed natural gas in many parts of the world. One tonne of DRI requires 3 500 kWh of biomass (approximately 1.4 tonnes) and 300 kWh of electricity. By comparison, the production of DRI from hydrogen requires 3 600 kWh of electricity using current electrolyser technology.

Openness is important for technological development and in FerroSilva we have chosen to work with world-leading researchers at KTH and Chalmers and post-doctoral staff. The results from these research efforts are published in peer-reviewed journals and links can be found here.